MEHR International is a part of MEHR International Group that offers a wide array of national and international services to assist you in setting up your International Business with Bank Accounts, Import-Export, Merger and Acquisition, IPO Advisory, Permanent Residency and Study Globally. We help you fulfil your global dreams and fuel your parachute with the required assistance it needs to reach overseas.

MIG is providing their quality services to leading institutions and organizations in over 40 countries since 2015, making it globally giant and takes pride in acknowledging that it has been successful in building a client base across the world. Middle East, USA, Europe, India, Singapore, New Zealand, UK, Australia, Canada & Hong Kong are the prominent markets where we have built a strong footprint.
We offer services in areas like immigration, PR-jobs, import-export of diversified products, study abroad, B2B business consultancy, etc. very proficiently and dynamically. We have a designated team of driven and experienced professionals for each of these departments to serve you with our high-quality services, commitment and expertise. Our well-trained and experienced professionals support the businesses of all shapes and sizes by finding co-relation between problems and solutions so that you can make the best use of every business opportunity and enhance the international presence of your brand using our subject experts.

Our innovative and proactive system helps to empower pioneers and founders to vision changes you wish to bring and we help them in every possible way with our well-researched, enduring solutions. We believe in building long term and rewarding associations with businesses all over the world, which makes us trustable, reliable and the most chosen business experts.

With our wide range of services, geological expansiveness and required resources, we are confident to cater and shaft any kind of turmoil or obstacle coming between you and your venture. We constitute teams of enthusiastic individuals, who can demonstrate the solutions, research, and encourage our entrepreneurs, founders and associations with their valuable ventures.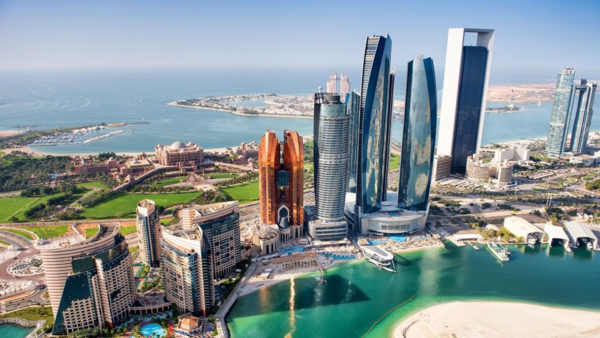 Abu Dhabi
Abu Dhabi, the largest of the 7 emirates, is a popular business hub and tourist destination.
Read More
Sharjah
Sharjah, with its strategic geography, attracts over 5 million investors & tourists annually.
Read More
Nicosia
The capital and largest city of Cyprus, Nicosia has established itself as the financial capital and...
Read More
We welcome interested partners from all over the globe. You can use our expanded reach and profundity for your business growth. We motivate firms as well as the entrepreneurs from all over the globe to work together and progress through our wide systems of networking and explore the best possible synergy.
We are looking to collaborate with
Chartered accountant - Accounting Firms, Auditors, Tax Consultants Exporters & Importers Business Advisors - Business coach All Micro, Small and Medium Enterprises members Artificial Intelligence (AI) experts Freelancer and Commission agents or Governments contractors Online fundraising consultants Technology experts Educational blogging companies Startup Investors Venture capital and private equity Investors